Yellow Belly Snakes x 2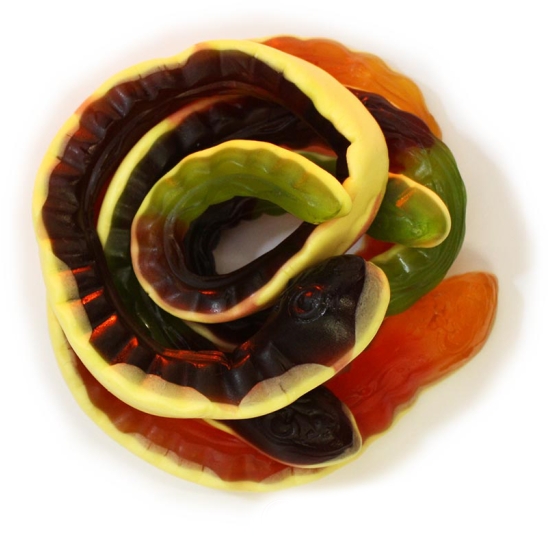 BEST SELLER!
Yellow Belly Snakes x 2

Haribo
Yellow Belly Snakes x 2 - Haribo: Plastic Free Sweets
A huge 14 inches of slithery-but-sweet, yellow belly snake, made by sweetie giants Haribo. Although not deadly, once you sink your fangs into these gummy bad boys, you'll find it hard to let go! They are lots of fun - no child can resist them - and they're a real giggle for parties and Halloween of course.
Quantity of 2 snakes
Product Information
Ingredients/Contents
Glucose syrup, sugar, dextrose, gelatine, acid: citric acid; flavourings, fruit and plant concentrates: apple, aronia, blackcurrant, carrot, elderberry, grape, hibiscus, kiwi, lemon, orange, radish, safflower, spirulina;, glazing agents: beeswax, carnauba wax; caramelised sugar syrup, elderberry extract
Additional Information
Gluten Free!
Plastic Free Packaging!