Trick Or Treat Pick & Mix Sweet Jar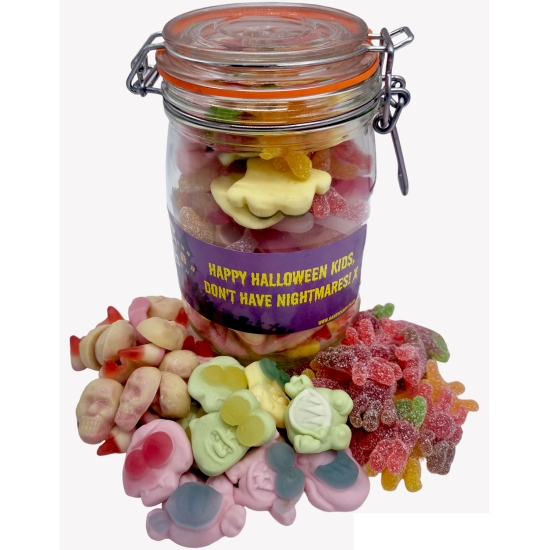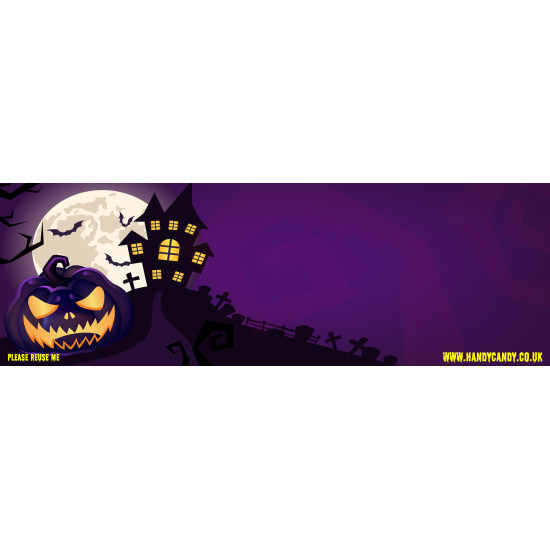 New!


Trick Or Treat Pick & Mix Sweet Jar

Handy Candy
Trick Or Treat Pick & Mix Sweet Jar: Halloween Sweets
If you are after a truly unique trick or treat gift then look no further! Pick your favourite treats to go in this super glass clip top sweet jar and add your own personal message to the Halloween themed label!

You can choose your own favourite combo of pick & mix sweets to be packed into this great-looking sweet shop jar. It makes a perfect, personalised gift, tailored to your or someone specials' tastes, and holds up to 800g of sweets, depending on what you choose.

You can select up to a maximum of 5 different sweets to go in this jar and it will be a mixed up jumble of roughly but not exact equal amounts of your sweets.

Step-By-Step Instructions:

Select one of three label designs and add your personalised message to be printed on the label in the LABEL MESSAGE box

Select Up to 5 sweet choices from the drop down menu - it will tell you when you have reached the maximum amount
Add your filled up jar to your shopping cart!
Creating your own, bespoke Pick n Mix selection has never been so easy!

Product Information
Ingredients/Contents
1 litre glass clip top vintage style sweet jar. Please see individual sweet descriptions for ingredients.
Approximate Weight
Net weight 0.7-0.8 kg depending on mix of sweets chosen to fill jar