Pick & Mix Sweets!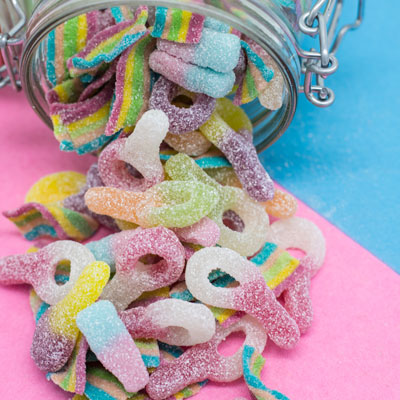 The Pick & Mix sweet counter has been a British institution for decades, made famous by the legendary Pick 'n' Mix counter at Woolworths where you were presented with a huge colourful array of classic British confectionary to fill your bag and then your face!
Sadly the Woollies' pick & mix is no more, but the popularity of online Pick & Mix has skyrocketed over the last few years, with many new companies jumping on the bandwagon, setting up a cheap website and filling their garage up with bargain basement sweets.
However did you know that Handy Candy are the original Pick & Mix sweet company? We have offered a Pick and Mix service ever since we launched way back in 2004, where you could purchase a bag and then browse our range of top quality authentic old fashioned and retro sweets and fill it with your favourites.
Our Pick & Mix range is still as popular as ever, but now we've increased the options and made it even easier to create your tailor made selection of favourite sweets. Whether you want a classic or Jumbo sized resealable pouch, a glass clip top sweet jar with personalised label or even a gift box or hamper filled with your own selection, we've got you covered!

CLICK HERE TO VIEW OUR PICK & MIX SWEET RANGE