Confectionery with Conscience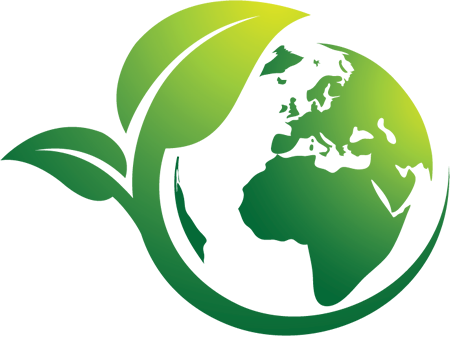 Handy Candy Ltd is changing and taking responsibility for the impact it has locally, nationally and globally.
There are lots of things we've always done as a business but there are some big changes we've made in the past year as a consequence of us really thinking hard about how we work and what we do. We know we have to run our small business responsibly factoring in the wider impact of what we do, especially regarding plastic and waste. We know we must be asking ourselves if we can do better.
What we've always done...
Recycle all our plastic and cardboard at HC HQ
Use 100% recyclable brown mailer boxes... white or printed boxes often use nasty chemicals in their production process or have a finish which means they can be recycled
Recycle supplier boxes... when we receive our own deliveries of sweets, we get lots of leftover big boxes - we reuse many of these when we pack up our own orders
Efficient packaging... we aim to pack our orders as efficiently as we can without compromising presentation and ensuring our sweets are well protected on their onward journey
Use local UK-based suppliers for our packaging materials from the boxes to the flyers we include with our orders... supporting other small, local business
Use primarily UK sweet makers, many of which, like Brays, Barnetts and Hannahs, are also British businesses like us
Changes we've made this year...
Switched to 100% recyclable and biodegradable packing tape - instead of the brown plastic parcel tape, we use paper-based stuff
Switched to 100% biodegradable and compostable packing 'filler' (this is the squidgy stuff used to fill empty space in boxes and provide protection) - instead of green polystyrene fill, we use white 'wotsits' made from sustainable raw materials in a low-energy way
Switched to using food-safe, biodegradable, disposable gloves for our ordering processing team that are made from plants, not plastic
Starting to delist individually wrapped sweets that aren't in compostable cellophane wrappers - sadly LOTS of wrapped sweets come in plastic that can't be recycled and doesn't degrade in landfill. We've been asking our suppliers about their plastics and packaging, and we're stocking more unwrapped sweets too
Introduced bulk buys - we're now offering some of our best selling sweets as a bulk buy options, either in its original box, tub or bag. This means we're not unpackaging sweets to repack them in yet more packaging
What else we're going to do...
We're changing to bags which are made from a cellulose-based, bio-film made from renewable sources. These brilliant bags are biodegradable and compostable
We will be heat-sealing our bags when we've weighed out your sweets which means no plastic tape or stickers used to seal it
Keep challenging our suppliers and the big sweetie brands about their plastic use and their work practices - our plan is to keep asking what THEY are doing to change

Greatly increase our Sugar Free and Vegan ranges - we know our customers are becoming more mindful about what they eat
Continue review what we do at HC HQ to be better, smarter and more socially responsible