Sugar Free Liquorice Buttons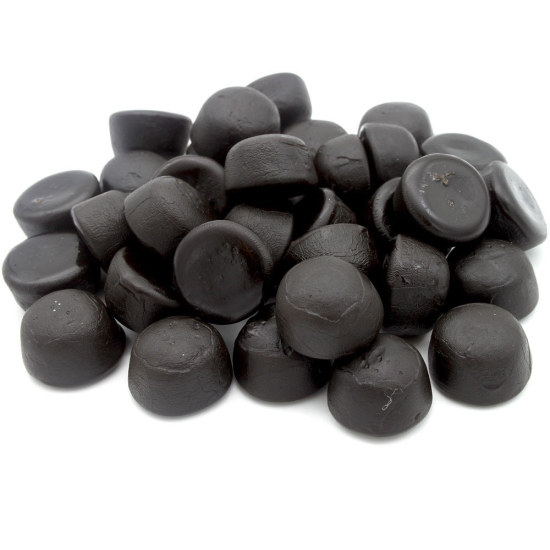 New!
Sugar Free Liquorice Buttons

De Bron
Sugar Free Liquorice Buttons: Sugar Free Liquorice
Classic Dutch style liquorice, hard and chewy and packed with a heady hit of liquorice flavour. What makes these extra special is that they are sugar free and suitable for diabetics!
Net weight: 100g

Excessive consumption of sugar free products can cause laxative effects.
Product Information
Ingredients/Contents
Sweetener: maltitols, gelling agent: gum arabic, liquorice extract, ammonium chloride, coconut oil, natural flavour, glazing agent: beeswax. Net Weight 100g. WARNING: CONSUME IN MODERATION, EXCESSIVE CONSUMPTION CAN CAUSE LAXATIVE EFFECT. NOT SUITABLE FOR CHILDREN UNDER 5.
Additional Information
Bag Size 100g
Vegetarian Friendly!
Sugar Free
Gluten Free!