Sugar Free Apples & Pears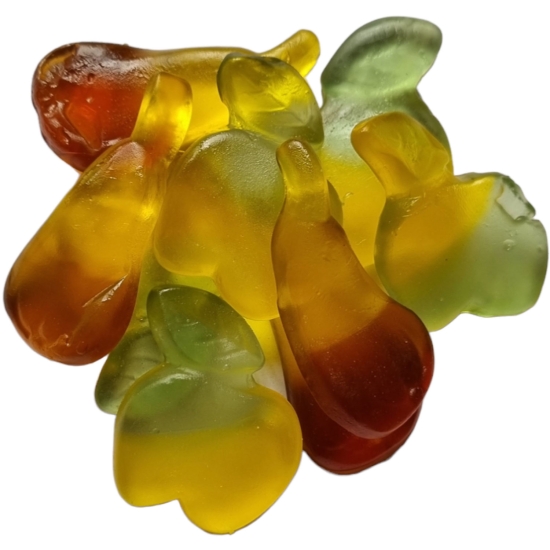 New!
Sugar Free Apples & Pears

De Bron
Sugar Free Apples & Pears: Sugar Free Sweets
A taste sensation from the pioneers of sugar free sweets, 'De Bron'. These large fruit shaped gummies are delicious - mouth watering apple and pear flavour. And best of all they are entirely sugar free!
100g Bag

Excessive consumption of sugar free products can cause laxative effects.
Product Information
Ingredients/Contents
maltitol syrup, gelatine, water, acidifier: E330, vitamin C 0.3%, flavours, colourings: E100, E140, E160c, elderberry concentrate, coating: vegetable oil, beeswax, carnauba wax. WARNING: CONSUME IN MODERATION, EXCESSIVE CONSUMPTION CAN CAUSE LAXATIVE EFFECT. NOT SUITABLE FOR CHILDREN UNDER 5.
Additional Information
Bag Size 100g
Sugar Free
Gluten Free!
Plastic Free Packaging!