Sugar Free Fruit Jellies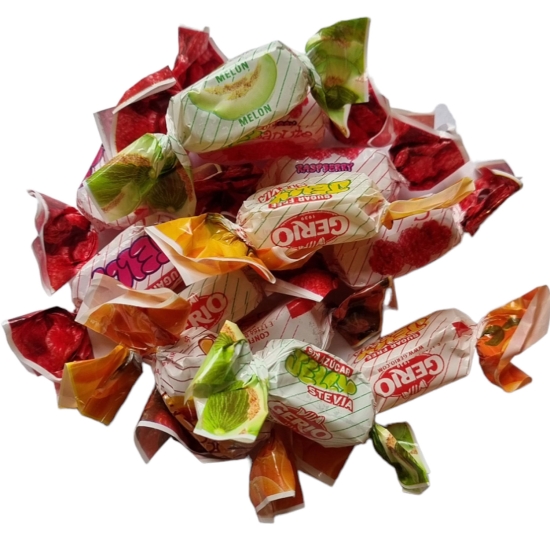 New!
Sugar Free Fruit Jellies

Geriovit
Sugar Free Fruit Jellies: Sugar Free Sweets
Another fantastic sugar free version of a classic sweet! These individually wrapped jelly fruits come in a whole host of assorted flavours and have the same jelly texture and fruity flavour you would expect. Suiable for vegans and entirely sugar free!
100g Bag

Excessive consumption of sugar free products can cause laxative effects.
Product Information
Ingredients/Contents
Maltitol Syrup, Isomalt, Gelling Agents (Agar-=Agar), Acidulant (Citric Acid), Flavours, Sweeteners (Steviol Glycosides) Dyes (Paprika Extract, Carmine, Chlorophyllin and Curcumin). WARNING: CONSUME IN MODERATION, EXCESSIVE CONSUMPTION CAN CAUSE LAXATIVE EFFECT. NOT SUITABLE FOR CHILDREN UNDER 5.
Additional Information
Bag Size 100g
Vegan Friendly!
Sugar Free
Gluten Free!
Plastic Free Packaging!