Sugar Free Gummy Bears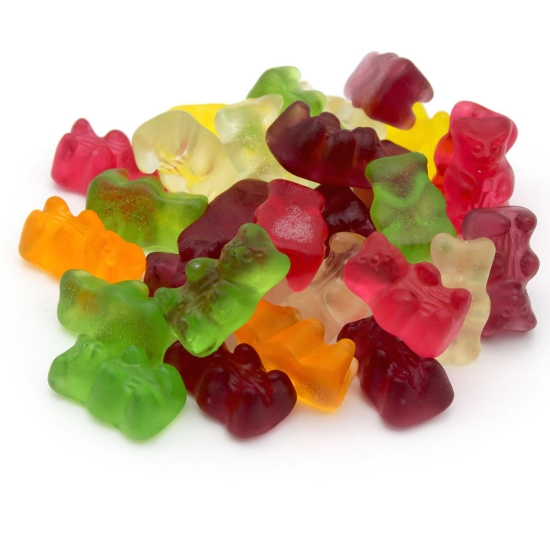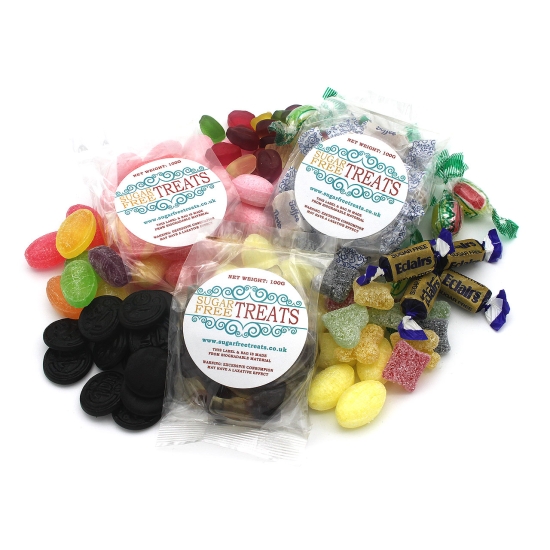 BEST SELLER!


Sugar Free Gummy Bears
Sugar Free Treats
Guilt free gummy treats!
These gummy bears are made with Maltitol, a low calorie sweetener which is suitable for diabetics.
Other than that these gummy bears are exactly like your everyday Jelly Teddies; sweet, gummy, fruity and delicious!
Brought to you by Sugar Free Sweets, the sugar free specialists, these sweets come in heat-sealed eco-friendly biodegradable bags.
100g Bag
Excessive consumption of sugar free products can cause laxative effects.
Ingredients
Ingredients/Contents
Sweeteners (Maltitol Syrup, Steviol Glycosides), Water, Gelatine, Acid (E330), Flavouring, Colouring (Spirulina, Safflower), Black Carrot Juice Concentrate, Grape Concentrate, Colours (E100, E160c), Vegetable Oils (Coconut), Glazing Agents (Beeswax, Carnauba Wax). Net Weight 100g. WARNING: CONSUME IN MODERATION, EXCESSIVE CONSUMPTION CAN CAUSE LAXATIVE EFFECT. NOT SUITABLE FOR CHILDREN UNDER 5.
Dietary
Gluten Free!
Sugar Free