Sugar Free Fruit Chews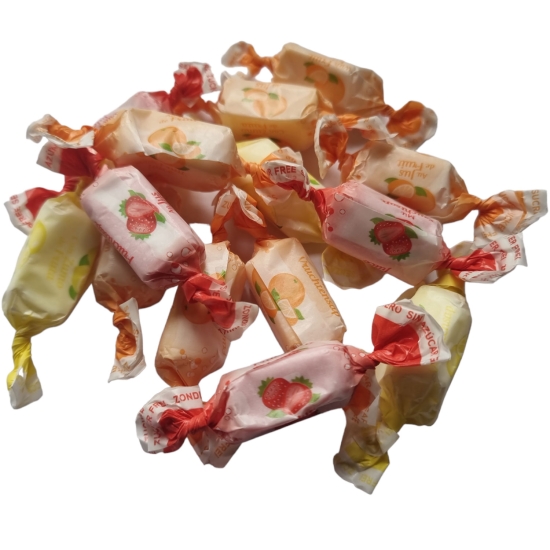 New!
Sugar Free Fruit Chews

Thornes
Sugar Free Fruit Chews: Sugar Free Sweets
Irresistibly mouth-watering chews in Lemon, Orange and Strawberry flavour. What makes these unique is that they contain absolutely no sugar!
100g Bag

Excessive consumption of sugar free products can cause laxative effects.
Product Information
Ingredients/Contents
Sweeteners (Maltitol Syrup, Mannitol, Sucralose), Modified Starch (Tapioca Starch, Potato Starch), Gelatine, Vegetable Fat, Acidifiers (E-330, E-270), Flavours, Glazing Agent (Beeswax, Vegetable Oil), Concentrated Fruit Juices, Emulsifier (Colza Lecithin), Emulsifier (E-471) Colours (E-150A, E-163, E-153, E-141, E-100, E-160C). Net Weight 100g. WARNING: CONSUME IN MODERATION, EXCESSIVE CONSUMPTION CAN CAUSE LAXATIVE EFFECT. NOT SUITABLE FOR CHILDREN UNDER 5.
Additional Information
Bag Size 100g
Sugar Free
Gluten Free!