Sugar Free Spearmint Chews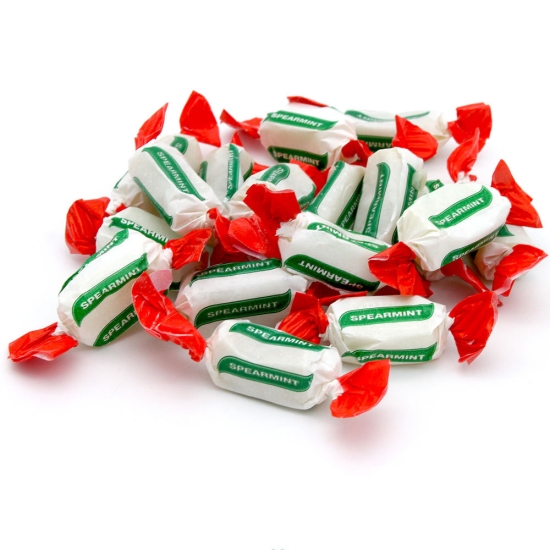 BEST SELLER!
Sugar Free Spearmint Chews

Thornes
Sugar Free Spearmint Chews: Sugar Free Sweets
Sugar Free Treats produce some excellent sugar free sweets and these irresistibly chewy Spearmint sensations are one of our favourites.

Packed with natural minty flavour, these sweets are made with low calorie sweeteners and are suitable for diabetics - a real guilt free treat!
100g Bag

Excessive consumption of sugar free products can cause laxative effects.
Product Information
Ingredients/Contents
Sweeteners: isomalt and maltitol, vegetable oil, spearmint oil, emulsifier: SOYA lecithin. Net Weight 100g. WARNING: CONSUME IN MODERATION, EXCESSIVE CONSUMPTION CAN CAUSE LAXATIVE EFFECT. NOT SUITABLE FOR CHILDREN UNDER 5.
Additional Information
Bag Size 100g
Vegan Friendly!
Sugar Free
Gluten Free!