Sherbet Fountains - 3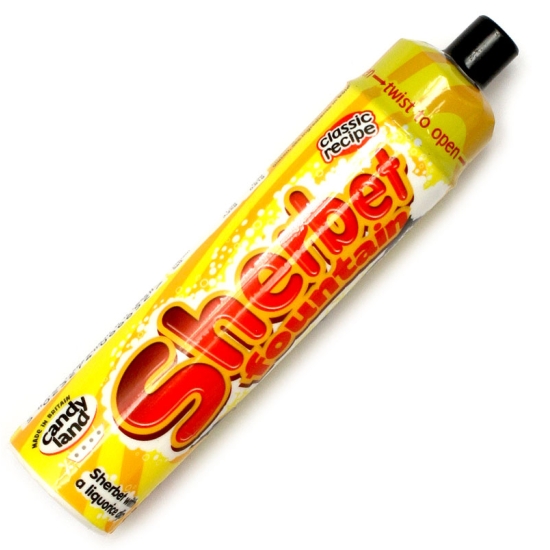 BEST SELLER!
Sherbet Fountains - 3

Barratt
Sherbet Fountains - 3: Liquorice
A newer version of the old classic, it's a yummy liquorice stick that you can dip into the fizzy sherbet pot. They have a cap over the liquorice stick so you can have a bit, feed the cat, have a bit more, answer the phone, have a bit more, and so on without leaving behind a soggy, sticky cardboard mess. The tube is plastic so it doesn't leak everywhere and has a longer life span than the old cardboard tube - you can pop it in your pocket or bag safe in the knowledge that you won t leave a trail of dodgy-looking white powder behind you. And the wrapper is fully recyclable too! Bottom line though is it's still the great liquorice stick that you dip and lick. It remains a British confectionery classic.

Quantity of 3.
Product Information
Ingredients/Contents
sugar, treacle, WHEAT flour (WHEAT flour, calcium carbonate, iron, niacin, thiamin), cornflour, sodium bicarbonate, acids (citric acid, tartaric acid), natural colour (plain caramel), liquorice extract, anti-caking agent (tricalcium phosphate), natural flavouring, aniseed oil
Additional Information
Vegan Friendly!