Rowntree's Fruit Gums - 3 Rolls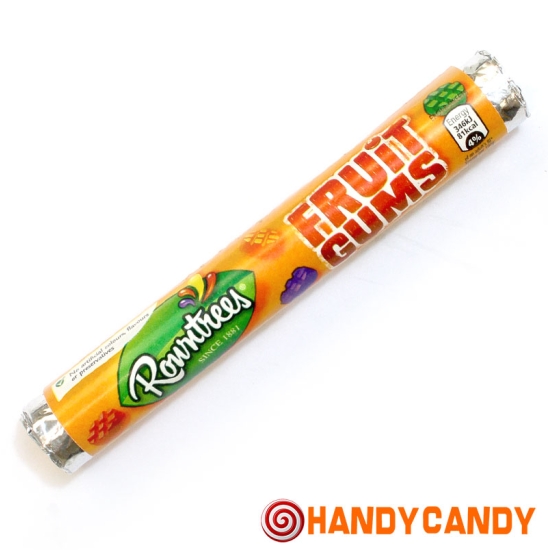 Sold Out!
Rowntree's Fruit Gums - 3 Rolls

Rowntree
Rowntree s Fruit Gums - 3 Rolls: Fruity
Rowntree's Fruit Gums are a British classic that seem to have been around for ever. Those of a certain age may remember buying them at the cinema in special cinema boxes (whatever happened top those!) and battling with the incredibly chewy sweets throughout the film - I reckon they were maybe a tactic to keep kids quite while the movie was on!
We are pleased to report that they taste just as good nowas ever, and are just a chewy, but are now made with all natural flavours and colours and in groovy fruity shapes!
Quantity of 3 rolls.
Product Information
Ingredients/Contents
Glucose syrup, Sugar, Starch, Gum Arabic, Acids (Malic acid, citric acid, Lactic acid), Concentrated fruit juice (1%) (Grape, Apple, Blackcurrant, Strawberry, Orange, Lemon, Lime), Acidity regulator (Trisodium citrate), Flavourings, Naturally sourced colours (Anthocyanins, Carmic acid, copper complexes of chlorophyillins, curcumin carotenes), Glazing agent (Carnauba wax)
Additional Information
Vegan Friendly!
Gluten Free!
Plastic Free Packaging!