Chocolate Delights Hamper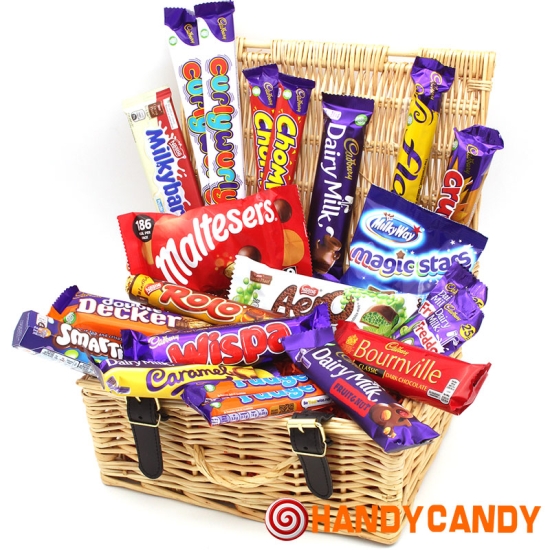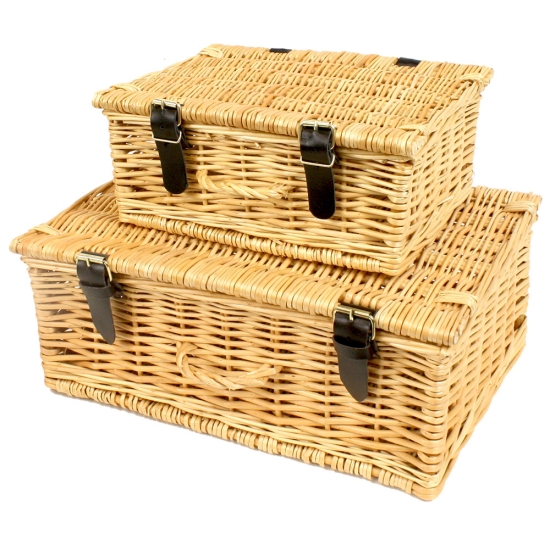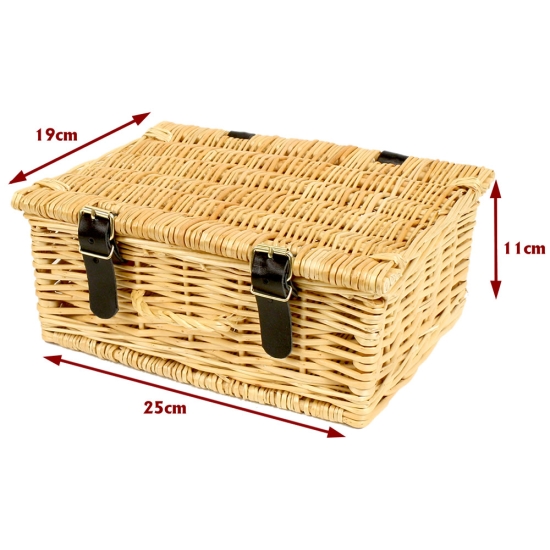 BEST SELLER!



Chocolate Delights Hamper

Handy Candy
Chocolate Delights Hamper: Gift Boxes & Hampers
The perfect secret chocolate stash for the chocoholic you know! A cute-as-pie mini wicker hamper loaded with everyone's favourite chocolate bars. It's got everything to keep someone very happy for a good long while - Dairy Milk, Fruit & Nut, Rolos, Flake, Crunchie, M&Ms, Flake, Smarties and much more.

This super selection comes neatly presented in a mini wicker hamper, making it all the more special. Wish someone would send us one...

Product Information
Ingredients/Contents
Cadbury's Chomp x 2, Cadbury's Curly Wurly x 2, Cadbury's Fudge Finger x 2, Cadbury's Freddos x 2, Milky Way Magic Stars x 1, Malteser Bag x 1, Cadbury's Flake x 1, Nestle Rolos x 1, Smarties Tube x 1, Cadbury's Wispa x 1, Cadbury's Crunchie x 1, Double Decker x 1, Mint Aero x 1, Cadbury's 48g Dairy Milk Chocolate x 1, Cadbury's 48g Fruit & Nut Milk Chocolate x 1, Cadbury's 48g Caramel Milk Chocolate, Nestle Milky Bar White Chocolate x 1, Fry's Chocolate Creme x 1
Approximate Weight
Approximate total weight including packaging 1.4 kg
About Us
The sweets will not arrive displayed as in the photo - they will be neatly packed the gift box/hamper. Although it doesn't happen very often , if we're out of stock of a particular item we will replace it with something of an equivalent or higher value but it will always be within the theme of the gift. Please see individual products for ingredients.