Cheeky Chew Sweets Tuck Box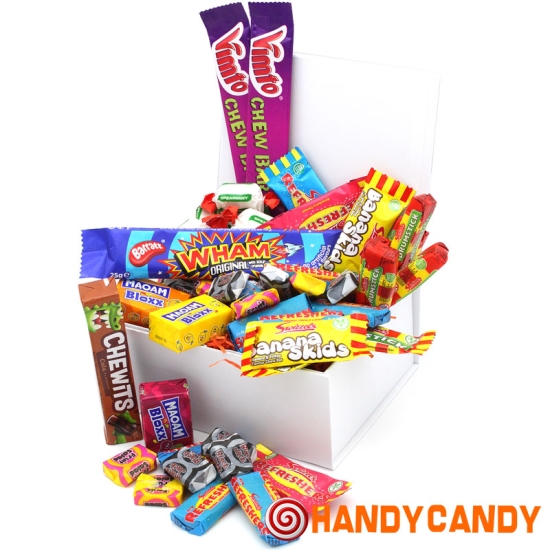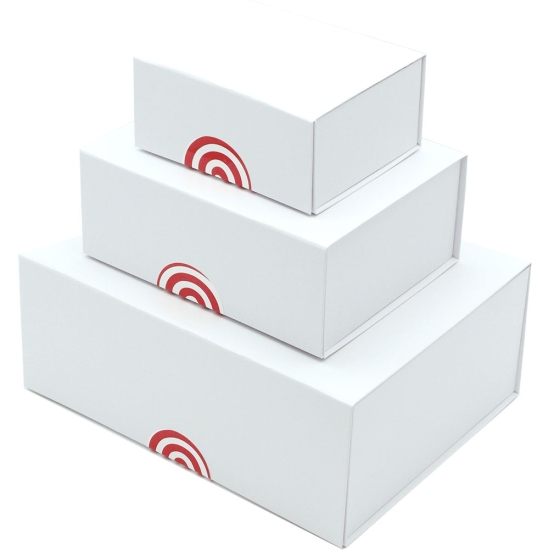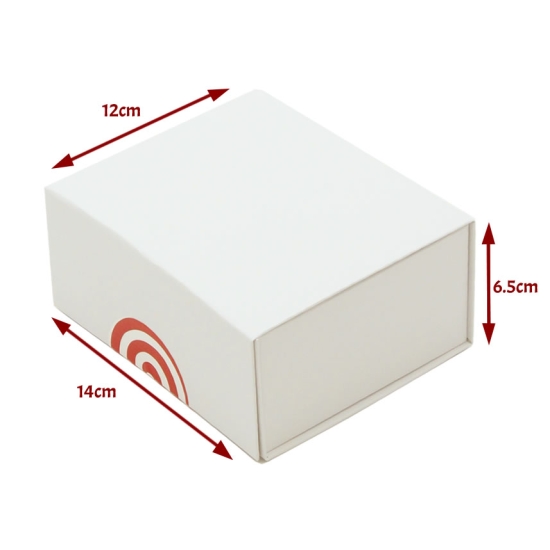 BEST SELLER!



Cheeky Chew Sweets Tuck Box

Handy Candy
Cheeky Chew Sweets Tuck Box: Gift Boxes & Hampers
Here's our Cheeky Chew Tuck Box - a neat gift box packed with all our favourite chew sweets.
From retro favourites like Black Jacks and Fruit Salads to refreshing Spearmint Chews and fizzy Refresher Chews, this collection of chewy delights will give your taste buds a treat and your jaws a seriously good workout!
Product Information
Ingredients/Contents
2 x Wham Bar, 2 x Vimto Bar, Chewit Stick Pack, 5 x Drumstick Lollies, 8 x Mini Me Chews, 3 x Maoam Bloxx (sugar, glucose syrup, Palm Fat, humectant (sorbitol syrup), gelatine, citric acid, flavouring), 8 x Refresher Chews, 16 x Black Jacks & Fruit Salads (Glucose Syrup, Sugar, Palm Oil, Colour (Vegetable Carbon, Anthocyanins, Paprika Extract), Hydrolysed Pea Protein, Acid (Citric Acid), Fruit Juice Concentrates (Pineapple, Apple), Aniseed Oil, Acidity Regulator (Trisodium Citrate)), 8 x Assorted Fruit Chews (Glucose syrup, sugar, palm oil, acid: citric acid, flavourings, emulsifier SOYA lecithin, gelling agent (pork gelatine)) ALLERGENS IN CAPS
Approximate Weight
Approximate total weight including packaging 0.6kg
About Us
Although it doesn't happen very often, if we're out of stock of a particular item we will replace it with something of an equivalent or higher value but it will always be within the theme. The sweets will not arrive displayed as in the photo - they'll be neatly packed in the gift box.