Chocolate Delights Jumbo Gift Box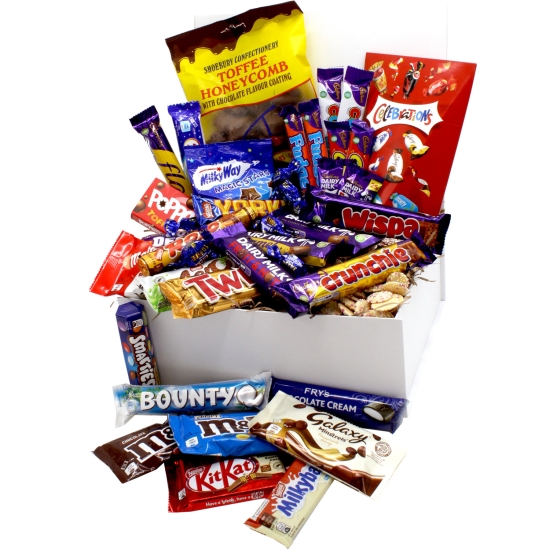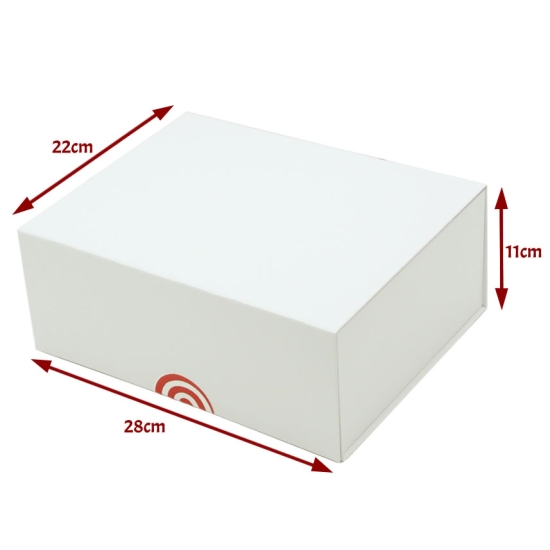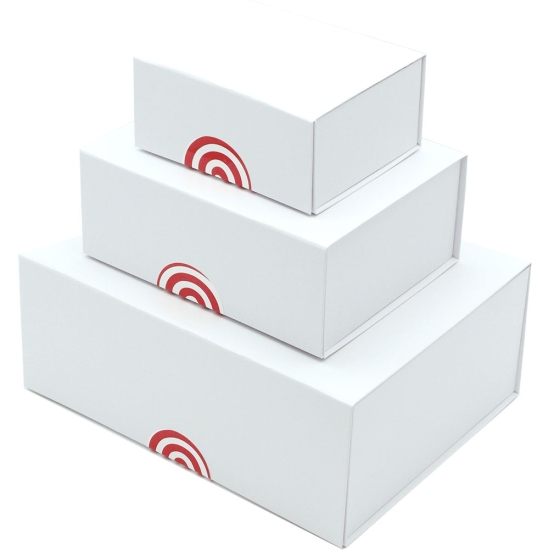 New!



Chocolate Delights Jumbo Gift Box

Handy Candy
Chocolate Delights Jumbo Gift Box: Chocolate Gift Boxes
This is a chocoholic's dream! A truly awesome, JUMBO gift box that's absolutely chocablocka with every kind of the best loved chocolate treats that you could think of. This is seriously wicked and utterly indulgent box of delights and absolutely perfect for any occasion and super for sharing. Pop the lid and dive right in!

It's got all the choccy classics you could possibly wish for. You'll find milk, dark and white chocolate, mixed with mint, creamy caramel, fondant, fruit & nut, peanuts, nougat, in well-known heavenly chocolate creations from the chocolate masters, like Cadburys, Nestle, Maltesers, Mars and more. Not only that we've also got bags of our favourite chocolate creations, from Choc Covered Toffee to Milk Chocolate Mini Eggs!
This is a real crowd pleasing gift that absolutely anyone will be delighted to receive!
Product Information
Ingredients/Contents
Jazzies x 150g, Snowies x 150g, Chocolate Eclairs x 150g, Milk Chocolate Mini Eggs x 150g, Choc Covered Cinder Toffee Bag x 1, Celebrations Box, Cadbury's Dairy Milk x 1, Cadbury's Caramel x 1, Cadbury's Fruit & Nut x 1, Nestle Milky Bar x 1, Kit Kat x 1, Cadbury's Crunchie x 1, Cadbury's Flake x 1, Nestle Rolos x 1, Cadbury's Wispa x 1, Mint Aero x 1, Milkyway Magic Stars x 1, Milky Way Twin Bar x 1, Chocolate M&Ms x 1, Crunchy M&Ms x 1, Galaxy Minstrels x 1, Smarties x 1, Frys Chocolate Crème x 1, Yorkie x 1, Poppets Toffee x 1, Bounty x 1, x 1, Double Decker x 1, Malteser Bag x 1, Twix x1, Cadbury's Fudge Finger x 2, Cadbury's Chomp x 2, Cadbury's Curly Wurly x 2, Cadbury's Freddos x 2.
Approximate Weight
Approximate total weight including packaging 2 kg
About Us
Please see individual products for ingredients. Although it doesn't happen very often, if we're out of stock of a particular item we will replace it with something of an equivalent or higher value but it will always be within the theme. The sweets will not arrive displayed as in the photo - they'll be neatly packed in the gift box.