Cadbury's Creme Egg - 3 Eggs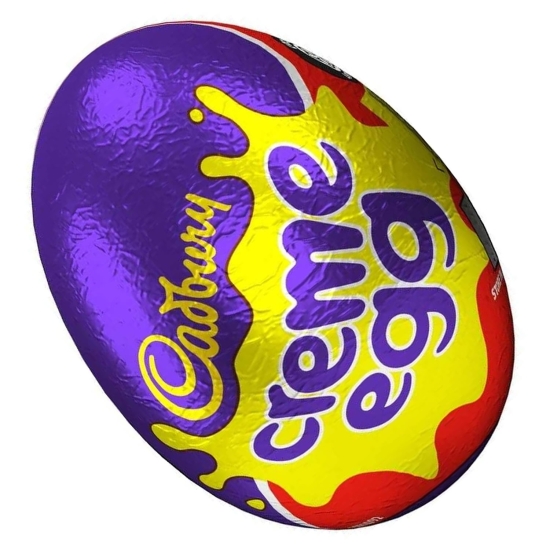 Sold Out!
Cadbury's Creme Egg - 3 Eggs
Cadburys
Cadbury s Creme Egg - 3 Eggs: Easter!
The mighty Cadbury's Creme Egg - a true Brit classic, the Easter egg godfather, a ground-breaking pioneer back in the day that set the standard for today's eggs.
Beneath that thick Cadbury's milk chocolate outer, you'll find yellow and white fondant goo that rich, creamy and decadent. Everyone has a different way to enjoy their Cadbury's Creme Egg. Personally we like our chilled and splatted.
Quantity of 3 Eggs
Product Information
Ingredients/Contents
Milk chocolate (MILK, Sugar, Cocoa butter, Cocoa mass,Vegetable fat, Emulsifiers (E442, E476, Soya lecithin), Flavourings), Fondant (47%) (Sugar, Glucose syrup, Invert sugar syrup, Dried EGG white, Flavouring, Colour (Paprika extract)). Allergens in CAPS
Additional Information
Vegetarian Friendly!
Gluten Free!