Vimto Chews - 4 Packs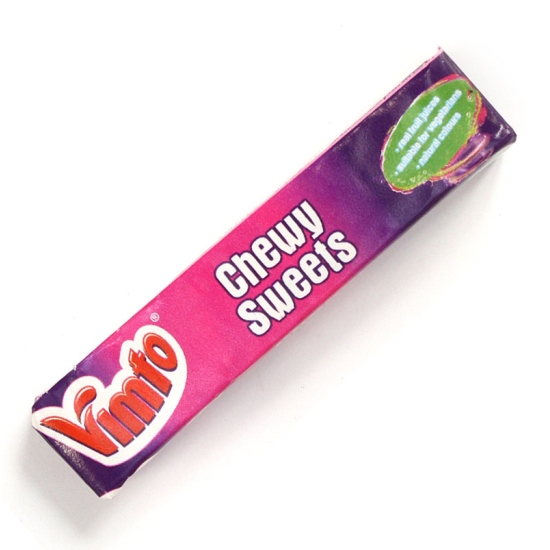 Sold Out!
Vimto Chews - 4 Packs

Chewits
Anything that we stock that's got certified original Vimto flavour flies off our shelves - chews, fizzy belts, lollies, bars. You just can't get enough of that classic Vimto taste. There's nothing else flavour-wise that comes close. This handy pack of munch-sized chews is just the ticket, mixing that fruit juice flavour of grape, raspberry and blackcurrant with equal amounts of chewiness. Refreshing and fruity all in one bite.

Ingredients
Ingredients/Contents
glucose syrup, sugar, vegetable fats (palm, coconut, SOYA), acids (lactic, citric), Vimto all-natural flavouring (including natural extracts of fruits, herbs and spices), fruit juices from concentrates (grape, blackcurrant, raspberry), natural colours, EGG white powder, hydrolysed pea protein
Dietary
Vegetarian Friendly!
Gluten Free!