Turkish Delight - Vegan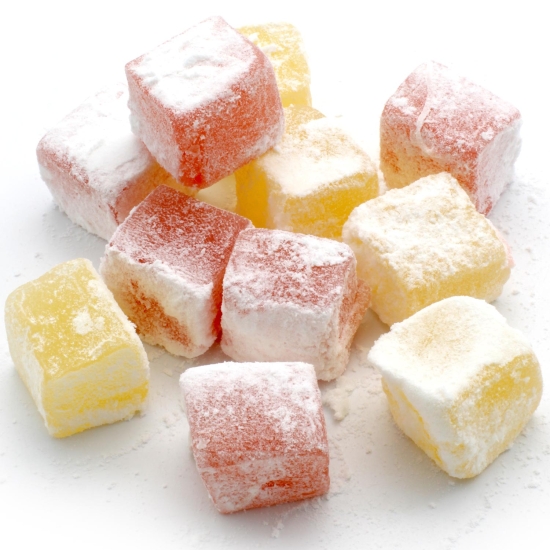 New! -50 %
Turkish Delight - Vegan

Kingsway
Big, bite-size squares of Turkish Delight jellies in traditional lemon and rose flavours, and generously dusted with icing sugar. Better still, these ones are vegan and have no artificial colours or flavours.
200g Bag
Product Information
Ingredients/Contents
Sugar, water, maize starch, acidity regulator (potassium tartrate), lemon oil, fruit & vegetable concentrates (hibiscus, apple, carrot, radish, red cabbage), flavouring. Allergens in CAPS
Additional Information
Vegan Friendly!
Gluten Free!