The Wizards Magic Original Chocolate Bar -55g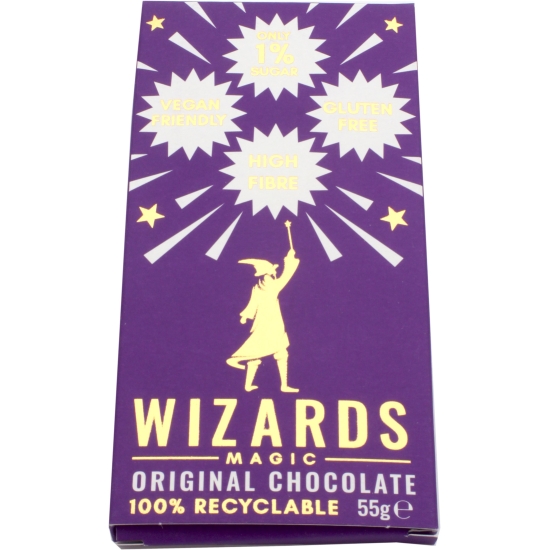 -42 %
The Wizards Magic Original Chocolate Bar -55g

The Wizards Magic
We are delighted to be stocking this range of magical Chocolate!
This luxury Chocolate bar really is something special, containing only 1% sugar, making it perfect for diabetics or in fact anyone looking to cut down on their sugar intake.
It's also vegan friendly, gluten free, high fibre and contains no palm oil!

If that's not enough it's made in Britain and uses 100% recyclable packaging.
When you consider that most chocolate contains up to 55% sugar as well as palm oil the fact that they have managed to produce this delicious, velvety, rich dark chocolate with such an impressive list of credentials truly is magic!
Product Information
Ingredients/Contents
Cocoa Solids (Cocoa Butter, Cocoa Powder), Sweetener (Isomalt), Inulin
Additional Information
Vegan Friendly!
Sugar Free
Gluten Free!