Chocolate Delights Mega Hamper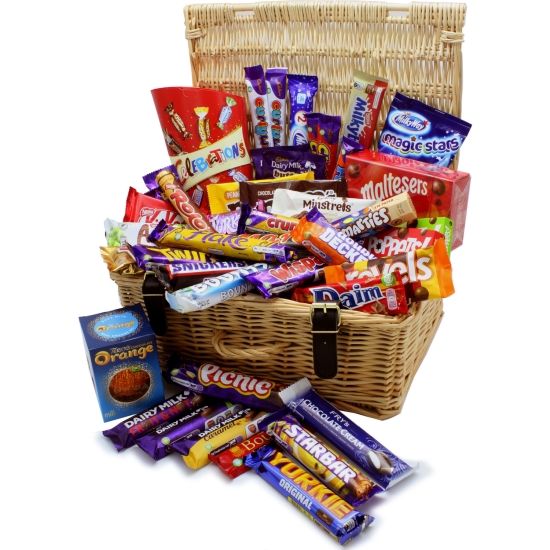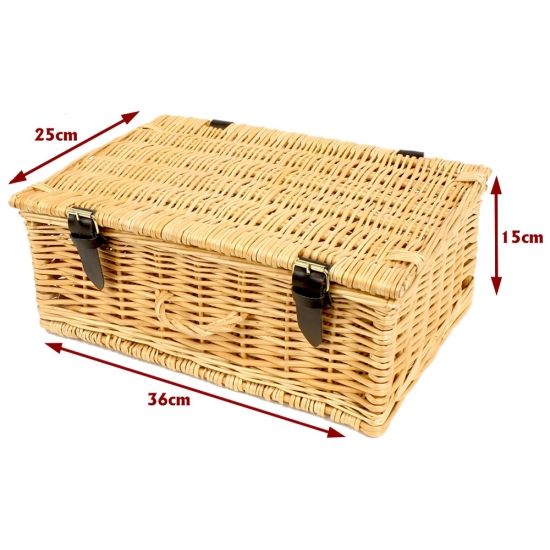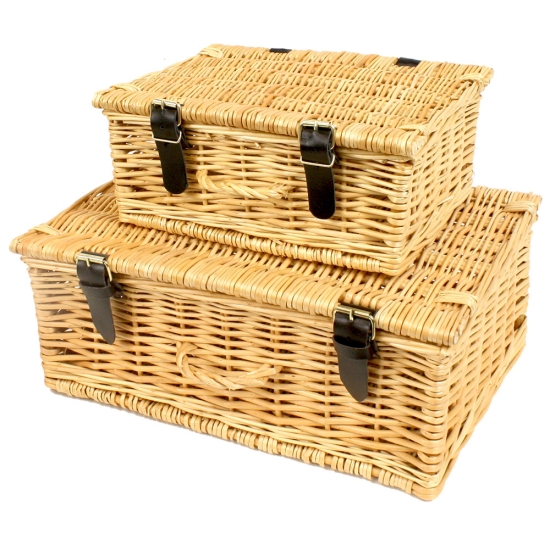 BEST SELLER!



Chocolate Delights Mega Hamper

Handy Candy
Oh my days, this is one humungous chocolate stash!

A beautiful, large wicker hamper (and that's a top quality one with leather straps!) stuffed to the max with every type of chocolate delight going. It's got everything in the mix. Where to start... open the Celebrations to find your favourite, tuck into the Maltesers, but then again there's the Cadbury's classic trio to chomp on - Dairy Milk, Fruit & Nut and Caramel. Old school Curly Wurlys and Fudge Fingers, Mint Aero, Bounty, Yorkie, Chocolate Orange and more, more, more (see the full list list below for the details). And who can resist a Minstrel? We love them all!

This is heaven in a hamper. A super naughty indulgence for one, the best ever family gift or a bumper stash with lots to it for sharing with a bigger group or team.
Ingredients
Ingredients/Contents
1 x Celebrations Box, 1 x Terry's Chocolate Orange, 1 x Malteser Box, Cadbury's Fudge Finger x 2, Cadbury's Chomp x 2, Cadbury's Curly Wurly x 2, Cadbury's Freddos x 2, Cadbury's Buttons x 2, 1x Kit Kat, 1x Cadbury's Crunchie, 1x Cadbury's Flake, 1x Nestle Rolos, 1x Cadbury's Wispa, 1x Mint Aero, 1x , 1x Milkyway Magic Stars, 1x Milky Way Twin Bar, 1x Chocolate M&Ms, 1x Crunchy M&Ms, 1x Galaxy Minstrels, 1x Smarties, 1x Frys Chocolate Crème, 1x Revels, 1x Yorkie Bar, 1x Toffee Poppets, 1x Mint Poppets, 1x Bounty Bar, 1x Double Decker, 1x Star Bar, 1x Twirl, 1x Picnic, 1x Mars Bar, 1x Snicker Bar, Twix, 1x Daim Bar, 1x Turkish Delight, 1 x Cadbury's Dairy Milk Bar, Cadburys Bournville Bar, 1 x Cadbury's Caramel Bar, 1 x Cadbury's Fruit & Nut Bar, 1 x Nestle Milkybar
Additional Info
Additional Information
The sweets will not arrive displayed as in the photo - they will be neatly packed the gift box/hamper. Although it doesn't happen very often , if we're out of stock of a particular item we will replace it with something of an equivalent or higher value but it will always be within the theme of the gift. Please see individual products for ingredients.
Approximate Weight
Approximate total weight including packaging 2.7 kg