Favourites Colossal Sweet Hamper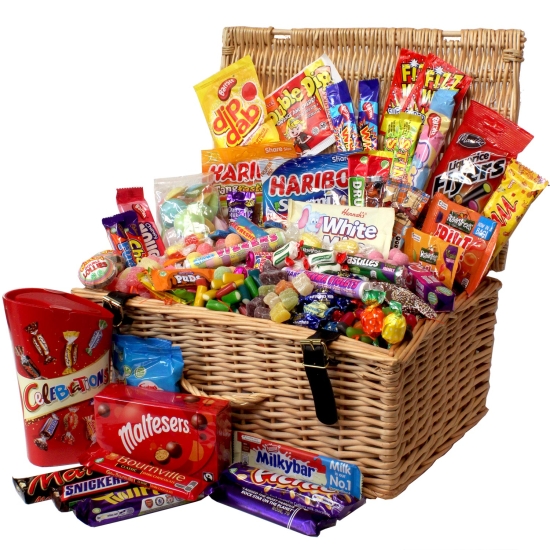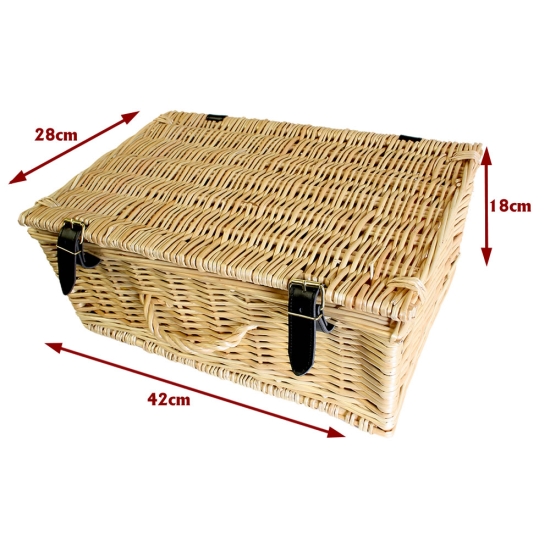 New! Sold Out!


Favourites Colossal Sweet Hamper

Handy Candy
rHoly moly, this is a humongous, crazy, COLOSSAL hamper of sweets, treats & chocs!
A crowd-pleasing selection of everyone's absolute favourites from some of the most well-known sweet makers around – Cadburys, Nestle, Haribo, Rowntrees & everything in between.
You'll find all our best-selling sweets here, presented to impress in a super-sized, 16 inch handsome wicker hamper with smart leather straps
There's something for everyone in the mix – chocs, chews, lollies, gummies, old fashioned delights and much more. It comes stuffed to the brim & is perfect for sharing with the family, friends or a work team, as well as a brilliant, impressive present for someone who likes ALL of the sweeties!
Pop the lid and invite everyone to dive right in.Love this gift but can't stretch your budget? You need the Favourites Mega Hamper!
Hamper dimensions: Height 18cm Width 42cm Depth: 28cm

Ingredients
Ingredients/Contents
Highland Toffee Bar x 2, Iron Brew Bar x 2, Cadbury's Dairy Milk, Milky Bar, Bourneville Dark Chocolate Bar, Maltesers Box, Celebrations Box, Cadbury's Twirl, Mars Bar, Snickers, Cadbury's Picnic, Double Dip, Dip Dab, Giant Flyers, Giant Fruit Fizzer, Giant Parma Violet, Fizz Wiz Popping Candy x 2, Drumstick Bar x 2, Stinger Bar x 2, Wham Bar x 2, Rowntrees Fruit Pastille Roll, Rowntrees Fruit Gums, Rowntrees Jelly Tots, Rainbow Drops x 2, White Mice Pack, Cadbury's Chomp, Cadbury's Fudge Finger, Cadbury's Freddos, Mega Double Lolly x 2 Fruity Pop x 2, Vimto Chew Pack, Nougat, Mr Tom Nut Bar, Tangfastics Share Bag, Star Mix Share Bag, Flump, 150g x Rhubarb & Custard, 150g x Walkers Assorted Toffees, 150g x Sherbet Lemons, 150g x Spearmint Chews, 150g x Great British Puds, Mini Love Heart Rolls x 10, Refresher Chews x 10, Flying Saucers x 40g bag, Pick & Mix Pouch containing: 150g x Jazzies, 150g x Pear Drops, 150g x Jelly Beans, 150g x Chewy Strawberry Bon Bons Pick & Mix Pouch containing: 150g x Jelly Babies, 150g Mini Pencil Bites, 150g x Wine Gums, 150g x Mini Fizzballs
Additional Info
Additional Information
The sweets will not arrive displayed as in the photo - they will be neatly packed the gift box/hamper. Although it doesn't happen very often , if we're out of stock of a particular item we will replace it with something of an equivalent or higher value but it will always be within the theme of the gift. Please see individual products for ingredients.
Approximate Weight
Approximate total weight including packaging 6.2 kg