Haribo Sour Cherries Share Bag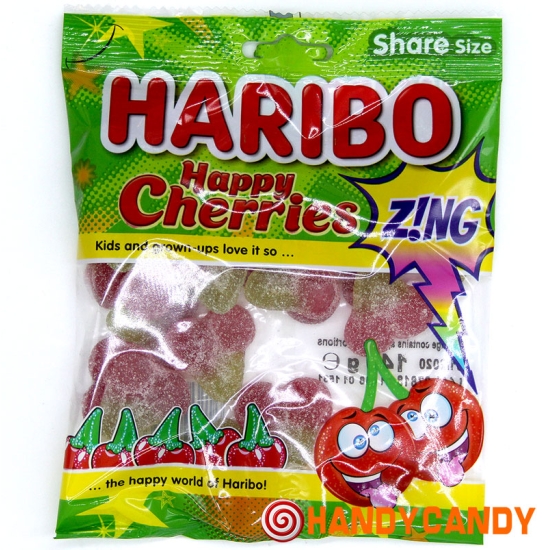 Sold Out!
Haribo Sour Cherries Share Bag

Haribo
The best one from Haribo's Tangfastic Mix, the Sour Cherries, have got their very own bag! Sugar-coated, super sour cherry flavour combined with Haribo's trademark gumminess. Perfection!
Quantity of 140g bag.
Product Information
Ingredients/Contents
glucose syrup, sugar, gelatine, dextrose, acid: citric acid, malic acid, flavouring, fruit & plant concentrates: apple, aronia, blackcurrant, elderberry, grape, kiwi, safflower, spirulina; elderberry extract
Additional Information
Gluten Free!