Brain Blasterz Sour Powder- 3 Packs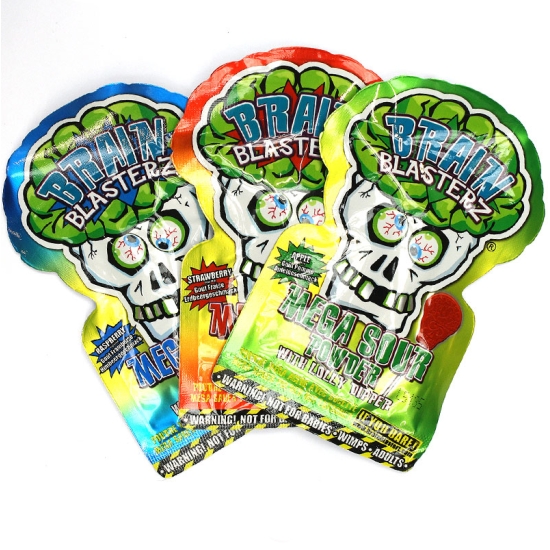 New! -34 %
Brain Blasterz Sour Powder- 3 Packs
Brain Blasterz
This product has a minimum quantity of 11
"WARNING! NOT FOR BABIES . WIMPS . ADULTS" We are just loving this turbo charged Dip Dab! Super sour fruity power with a fruity lolly to dip it into. There are 3 fruity flavours, 3 fruit flavours; apple, raspberry and strawberry.
Quantity of 3 packs.
Product Information
Ingredients/Contents
Glucose, Glucose Syrup, Acidity Regulator (E300), Flavourings, Anticaking Agent (E551), Colours (E162, E163, E141). Allergens in CAPS
Additional Information
Vegan Friendly!
Gluten Free!