Retro Delights Sweet Hamper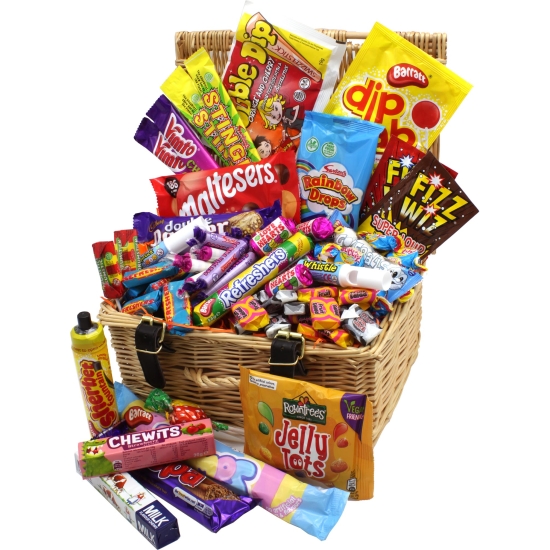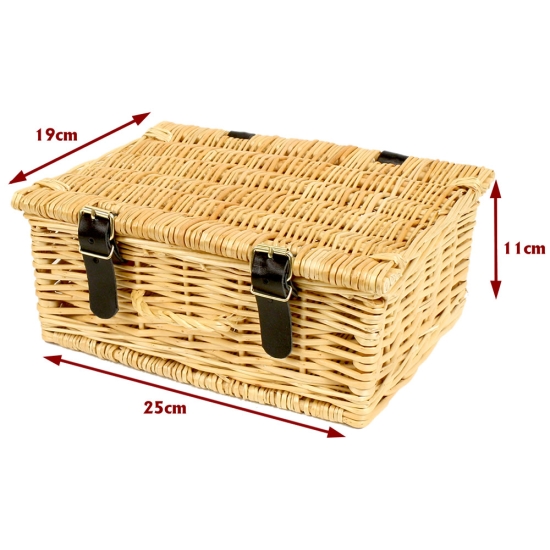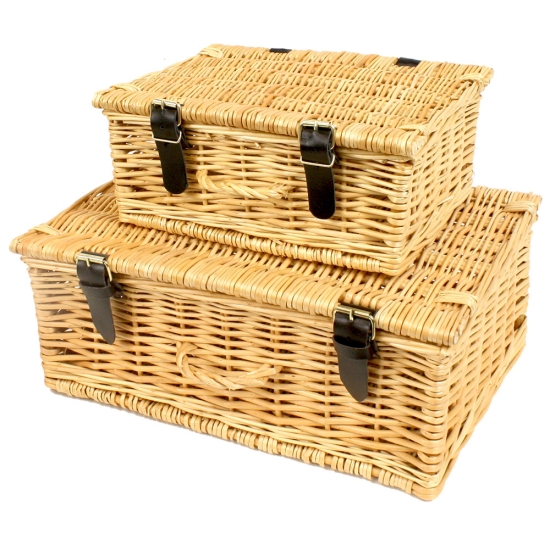 BEST SELLER!



Retro Delights Sweet Hamper

Handy Candy
NEW & IMPROVED!
Our Retro Delights range is all about those classic sweets from your childhood. Everything in the Retro delights range is individually wrapped making them a great gift for families, teams or for anyone on the go! This mini hamper is packed with a comprehensive variety of all our best selling sweets, chew bars, chocolates, dips, lollies and much more.
With 28 different types of treats packed into a luxury wicker hamper with real leather straps, there's no wonder this is one of our most popular Handy Candy gifts!
Ingredients
Ingredients/Contents
Chewits x 1, Flump x 1, Fizz Wizz Popping Candy x 2, Double Dip x 1, Fruit Pops Lolly x 2, Double Lolly x 2 Drumstick Lolly x 2, Vimto Bars x 2, Stinger Bars x 2, Parma Violets x 5, Fruit Fizzers x 5, Anglo Bubbly x 10 Refresher Chews x 10, Milk Chews Stick Pack x 1, Candy Whistle x 1, Candy Lipstick x 1, Mini Lovehearts x 5 Dip Dabs x 1, Refreshersx 1, Sherbet Fountain x 1, Black Jacks x 10, Fruit Salads x 10, Jelly Tots x 1, Golfball Bubblegum x 1, Rainbow Drops x 1, Cadbury's Wispa x 1, Double Decker x 1, Maltesers x 1. See individual items for full ingredients
Additional Info
Additional Information
The sweets will not arrive displayed as in the photo - they will be neatly packed the gift box/hamper. Although it doesn't happen very often , if we're out of stock of a particular item we will replace it with something of an equivalent or higher value but it will always be within the theme of the gift. Please see individual products for ingredients.
Approximate Weight
Approximate total weight including packaging 1.5 kg