Refreshers - 3 Rolls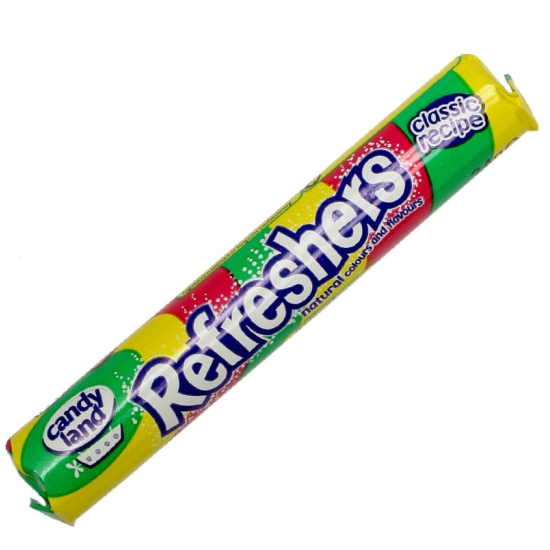 BEST SELLER! Sold Out!
Refreshers - 3 Rolls

Barratt
We bring you another retro classic from, British sweet making institution Barratt, Refreshers! They're fruit flavour, fizzy sweets in a roll and you'll find raspberry, lemon, lime and orange flavours in the mix. Refreshingly fizzy with an unusual, hard-to-beat texture and all natural to boot.
Quantity of 3 rolls.
Product Information
Ingredients/Contents
sugar , acid (malic acid), sodium bicarbonate, stabiliser (E470b), maltose syrup, vegetable fats (shea, coconut), malto dextrin, natural flavourings, safflower extract, spirulina concentrates, natural colours (curcumin, cochineal, paprika extract) May contain traces of WHEAT and GLUTEN