Malteaster Bunny - 3 Bunnies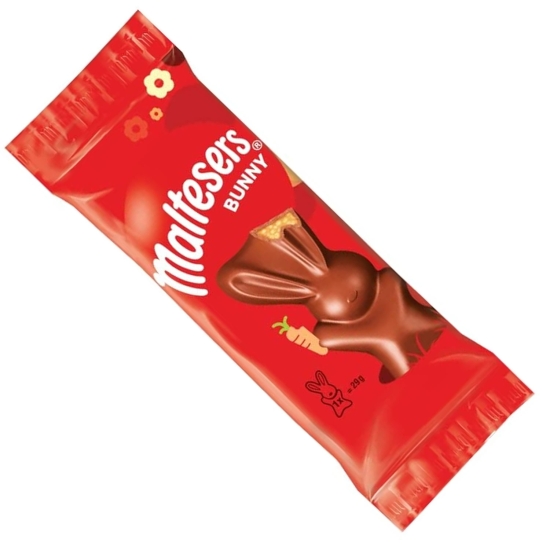 Sold Out!
Malteaster Bunny - 3 Bunnies

Mars
Malteaster Bunny - 3 Bunnies: Easter!
This Bunny shaped version of Maltesers has quickly esatablished itself as a bit of a seasonal tradition, much like Cadbury's creme Eggs
Milk chocolate coated Bunnies with a crunchy malted centre - these are the perfect Easter treat and ideal for a 'hunt the bunny' Easter hunt!

Quantity of 3 Bunnies
Product Information
Ingredients/Contents
Sugar, MILK Solids, Vegetable Fat, Cocoa Butter, Barley Malt Extract, Cocoa Mass, Glucose Syrup (Sources Include WHEAT), Emulsifier (SOYA Lecithin), Flour (Sources include WHEAT), Salt, WHEAT Gluten, Raising Agents (500, 501), Natural Flavour (Vanilla Extract). Allergens in CAPS
Additional Information
Vegetarian Friendly!