Liquorice Wheels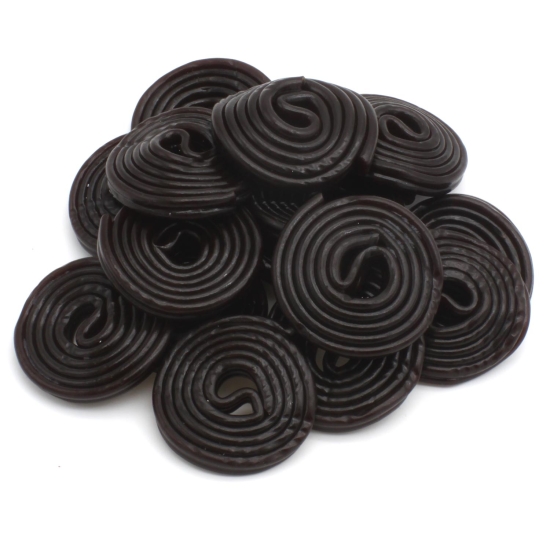 New!
Liquorice Wheels

Kingsway
A delicious length of luscious liquorice wound together to make a sizeable round wheel. How will you eat yours? You can bite a chewy chunk out of it or slowly unravel it, either way it's delicious!
Ingredients
Ingredients/Contents
Molasses, WHEAT flour, glucose syrup, corn starch, liquorice (1.7%), stabilisers (glycerol, sorbitol), vegetable oil (coconut), modified potato starch, salt, flavouring, glazing agent (beeswax). Allergens in CAPS
Dietary
Vegetarian Friendly!