Haribo Rainbow Twists - 10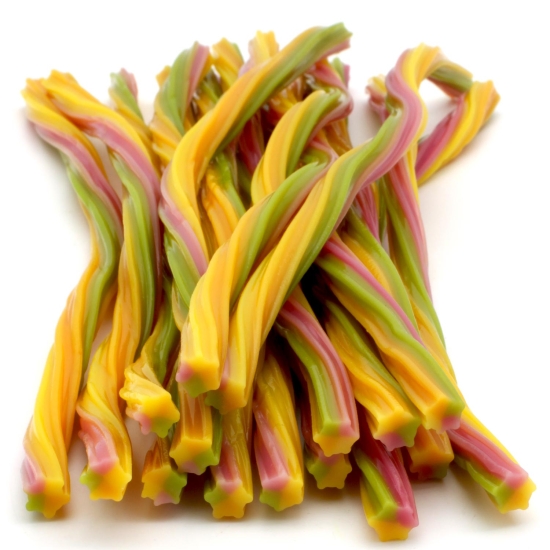 -50 %
Haribo Rainbow Twists - 10

Haribo
Just delighted to be stocking these lengths of loveliness. Colourful, fruity, gummy twists of Haribo magic with no artificial colours and gelatine free so vegetarian friendly as well.
Quantity of 10 twists.
Product Information
Ingredients/Contents
Glucose syrup, Starch, sugar, humectant, sorbitol syrup, emulsifier, mono and di-glycerides of fatty acids, acid, citric acid, flavouring, fruit and plant concentrates: blackcurrant, elderberry, aronia, grape, elderberry extract, colours, curcumin, copper complexes of chlorophyllins, titanium dioxide, glazing agents: beeswax, carnauba wax, WHEAT FLOUR. Allergens in CAPS
Additional Information
Vegetarian Friendly!