Hooray for Haribo Jumbo Gift Box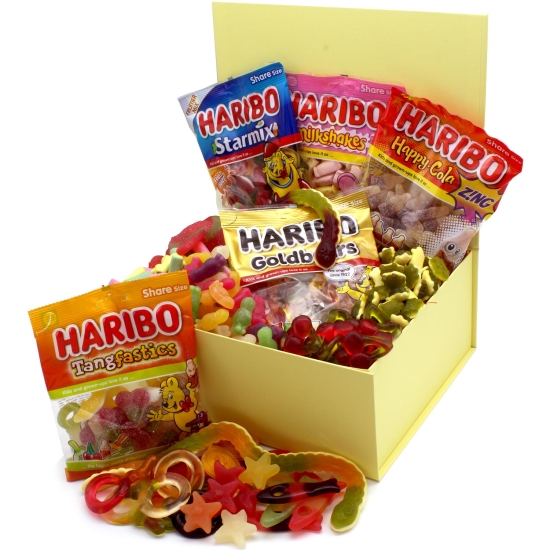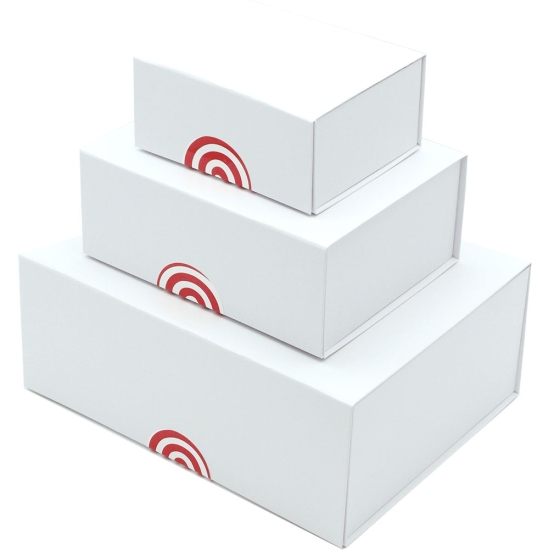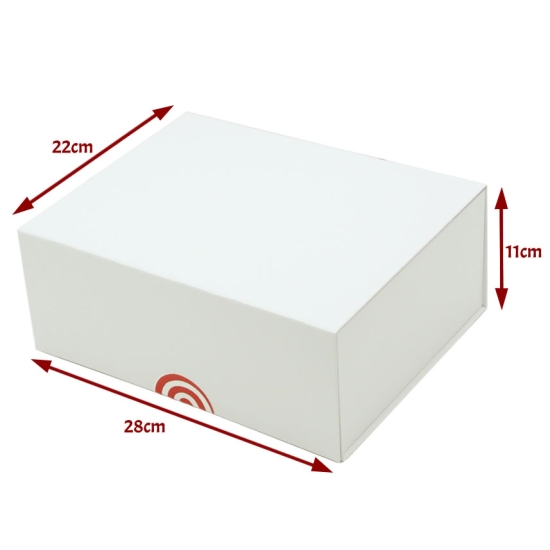 New!



Hooray for Haribo Jumbo Gift Box

Handy Candy
It's true, you know... 'kids and grown-ups love it so, the happy world of Haribo'!
We absolutely LOVE Haribo. They make some of our best-selling sweets so we know you love them too. In this jumbo gift box, you'll find heaps and heaps of wonderful Haribo in every gummy shape, flavour and colour that you could imagine. It's got all those favourite Haribo classics - Tangfastics, Gold Bears, Fried Eggs and Friendship Rings, along with Milkshakes, Cola Bottles, Cherries, and much, much more.

This smart presentation box is just stuffed with gummy gorgeousness that's 100% Haribo! The perfect gift for the Haribo addict that you know or a great family pressie - everyone, young or old, loves a Haribo!
Don't forget to add a personal message here before you checkout!
Love this but want to super size to a hamper? Checkout the Hooray for Haribo Mega Hamper instead.
Product Information
Ingredients/Contents
150g Giant Strawberries, 150g Jelly Babies, 150g Rhubarb & Custard Tubes, Rotella x 6, Freaky Fish x 6, 150g Happy Cherries, 150g Terrific Turtles, Yellow Belly Snake x 2, Star Fish x 6, Giant Sucker x 6, Star Mix Share Bag, Tangfastics Share Bag, Happy Cola Share Bag, Milkshakes Share Bag, Gold Bear Share Bag
Approximate Weight
Approximate total weight including packaging 3 kg
Extra Information
The sweets will not arrive displayed as in the photo - they will be neatly packed the gift box/hamper. Although it doesn't happen very often , if we're out of stock of a particular item we will replace it with something of an equivalent or higher value but it will always be within the theme of the gift. Please see individual products for ingredients.