Two Free Packs of Refresher Chews!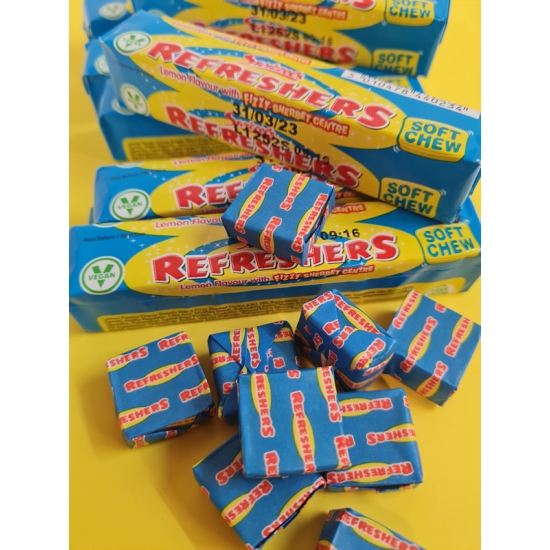 New!
Two Free Packs of Refresher Chews!

Handy Candy
Two free packs of refresher chews with every order!
Product Information
Ingredients/Contents
Sugar, Glucose Syrup, Sweetened Condensed Skimmed MILK (Skimmed Milk Powder, Sugar), Vegetable Fats (Palm, Shea, Rapeseed, Sunflower, Mango Kernel, Sal, COCONUT), Cocoa Mass, Cocoa Butter, Dried Whole MILK, Glucose-Fructose Syrup, COCONUT, Lactose and Proteins from Whey (from MILK), Whey Powder (from MILK), Butterfat (from MILK), HAZELNUTS, Butter (from MILK), Emulsifiers (Lecithins, E471), Skimmed MILK Powder, Fat-Reduced Cocoa Powder, Salt, Flavourings, Acid (Lactic Acid). Milk Chocolate contains Milk Solids 14% minimum. Milk and Dark Chocolates contain Vegetable Fats in addition to Cocoa Butter.Allergens shown in CAPS
Additional Information
Vegetarian Friendly!