Cadbury's Picnic - 3 Bars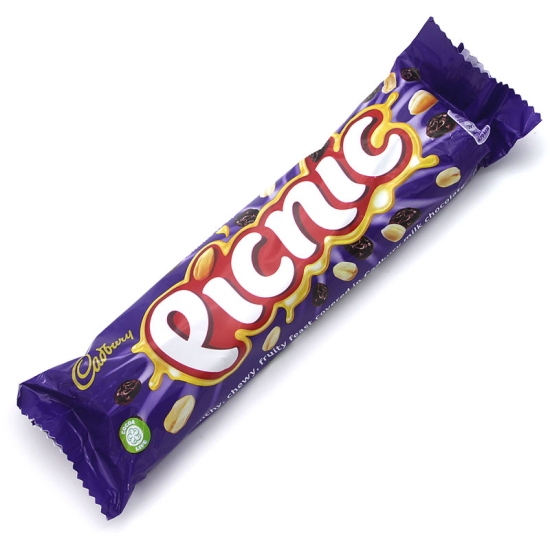 Sold Out!
Cadbury's Picnic - 3 Bars

Nestle
A crunchy, chewy, fruity feast covered in Cadbury's milk chocolate.
Inside you'll find mash up of caramel, peanuts, crispy cereal and raisins.
Shake it up with a Picnic.
Quantity of 3 x 48.4g bars
Product Information
Ingredients/Contents
Sugar, PEANUTS, sugar-fructose syrup, glucose syrup, WHEAT flour, (with added calcium, iron, niacin, thiamin), dried grapes, palm oil, ccooa butter, cocoa mass, skimmed MILK powder, whey powder (from MILK), whey permeate powder (from MILK), rice flour, MILK fat, emulsifiers (E442, sunflower lecithin, E476, E471, SOYA lecithin)salt, BARLEY malt extract, maize flour, flavourings, anti-caking agent (E170), raising agents (E500, E503), MILK proteins. Allergens in CAPS
Additional Information
Vegetarian Friendly!