Toxic Waste Bar Sour Apple - 8 Bars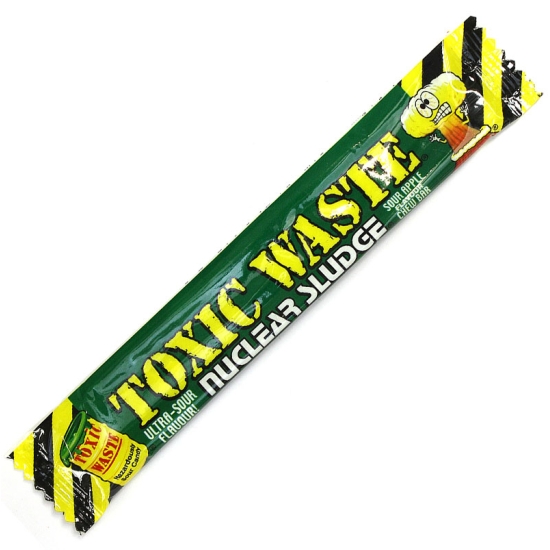 Sold Out!
Toxic Waste Bar Sour Apple - 8 Bars

Toxic Waste
Yowsers, these are sour which is no surprise really given they're from the camp that bring us Toxic Waste Drum sweets. Plenty of sour apple flavour with enough sharpness to induce palpitations. Wonderfully chewy too with the same chewy consistency as a Wham Bar. Dare you try one? Quantity of 8 bars.
Product Information
Ingredients/Contents
glucose syrup, sugar, vegetable oil, maltodextrin, citric acid, solubilised milk protein, stabiliser: glycerol E422, Emulsifier: soya lecithin; flavouring, colours: E100, E141
Additional Information
Vegetarian Friendly!
Gluten Free!