Anglo Bubbly - Box of 240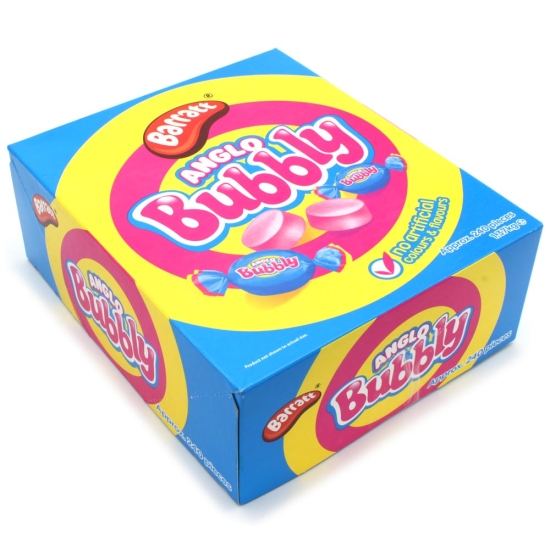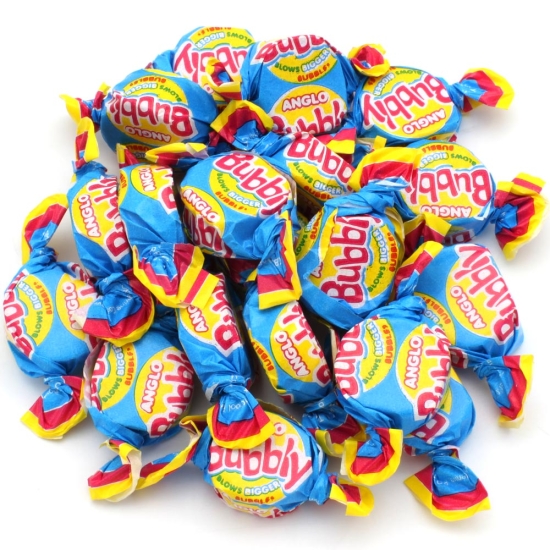 Sold Out!

Anglo Bubbly - Box of 240

Barratt
Anglo Bubbly - the godfather of bubblegum. A retro classic that looks and tastes almost exactly the same as it did when it was created. Now made with natural colours and flavours is stil the number 1 bubblegum in our book.
Now available in a a bulk 240 count box, for huuuuuge bubbles!
Ingredients
Ingredients/Contents
Sugar, Glucose Syrup, Gum Base, Invert Sugar Syrup, Humectant (Sorbitol Syrup), Flavouring, Natural Colour (Beetroot Red). Allergy Advice: May Contain Traces of SOYA
Dietary
Vegan Friendly!
Gluten Free!